Change Vacation and Vacation Information
To bid an open week of Locomotive Engineer Vacation (Roster DALE) or to change a week of vacation to floater vacation days, please fill out the form below:
Trainmen may also complete the form below and it will be forwarded to SMART-TD Local 934 for weekly processing. Trainmen's bids must be in by 2359 Tuesday.
To determine if a week is available to bid (or open), on the Workforce Hub, go to "Time Off", then "Vacation Calendar"
Review the Calendar by the month.
(All) Is the total weeks allowed

(Sch) is whats weeks have been bid
If all days, Monday to Sunday Scheduled are less than whats Allocations, the week is open for you to bid.
Bids close at 1300 on Wednesdays.
---
For the Example below:
The week of Dec 7th - Dec13th is open.

The week of Dec 21st - Dec 27th is not.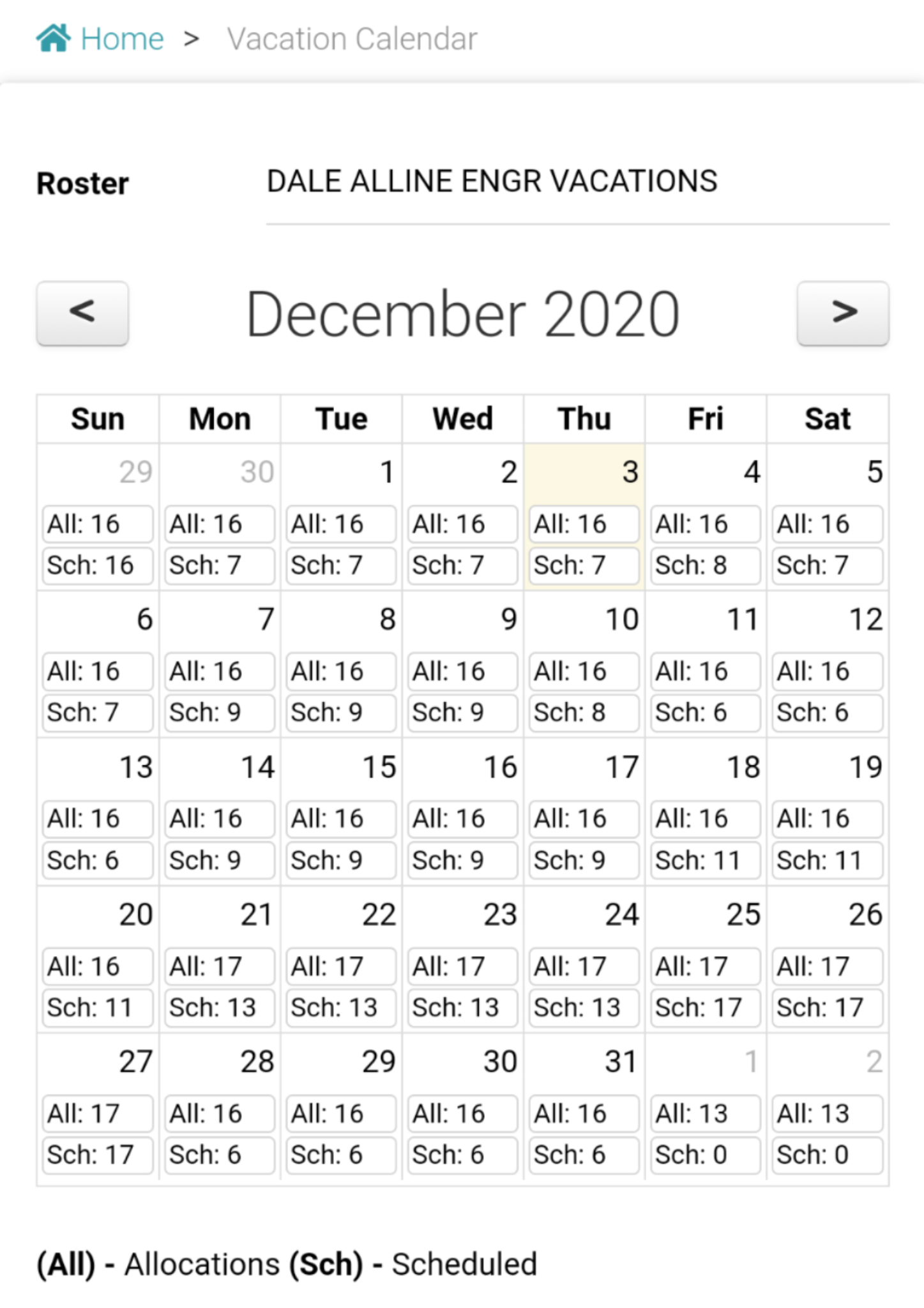 Attention Conductors:
To Change a week of Conductor Vacation (Roster DALC) you need to send an e-mail to:
934vacations@gmail.com
For the bid request, include the week you are bidding and the week you are relinquishing.
** Even if you are a member of BLE-T Div 622 you need to Contact Smart-TD 934 to make this change. **
Page Last Updated: Dec 04, 2020 (05:54:00)